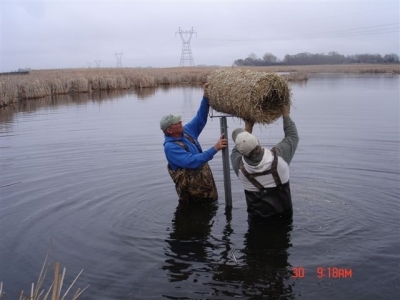 Founded in 1920, the Fergus Falls Fish and Game Club is a non-profit conservation organization dedicated to preserving our natural resources. Our 2015 Officers and Board Members include:
President - Mick Siems
Vice President – Tom Welle
Treasurer - Mike Rheault
Secretary - Mitch Wellman
Board Members – Eric Nelson, Tony Rondeau, Richard Tomhave, Art Stortroen, Dave Johnson, Wayne Duenow, Maurie Skogen, Doug Hedtke, Jim Piehl
Our willingness to take on projects that benefit our local hunting and fishing opportunities, while also preserving what we have for future generations to enjoy, is an underlying factor of what makes our club like no other. What follows are two such examples.
Giant Canada Goose Project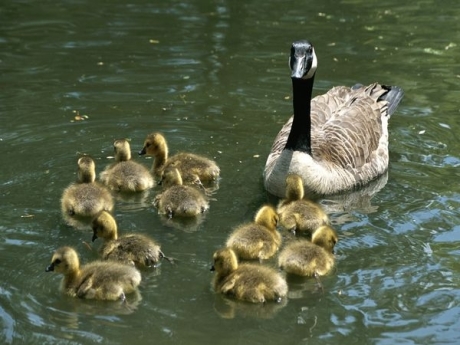 Members of the Fergus Falls Fish & Game Club were alarmed at the decline of waterfowl and hunting in the early 1960's. After giving the matter some study, our club decided to expend a major portion of our efforts towards improving the situation which included a Canada Goose restoration project. The project's main purpose was to restore a breeding population of Giant Canada Geese to the abundant waterfowl habitat in the Fergus Falls area which has been unoccupied by geese since the early days.
The project was started in 1963 with the acquisition of about $1,200 worth of the best breeding stock available. It was financed with regular club funds and with special donations from various clubs and individuals. Construction of two large woven wire pens of about 3-4 acres contained the 20 individual breeding pair. Cooperation from the Fergus Falls City Park Department consisted of furnishing the land and an agreement to pay half the cost of the goose feed as well as to care for the geese through the winter.
Read more


Save the Wetlands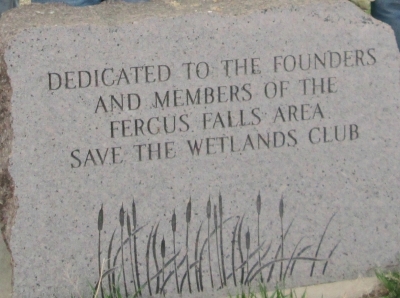 A number of people today consider the Fergus Falls Fish & Game Club and the Fergus Falls Save the Wetlands Club as one in the same but that was not always true. The Fish and Game Club was founded in 1920 and the Save the Wetlands Club was started in 1954.
The Fergus Falls Fishing Club was formed on March 9, 1920 as a reflection of the interests of the founding members at that time. At a meeting held on April 4, 1921 the name was officially changed to the Fergus Falls Fish & Game Club.
Read more