Spring is the time to build things at the Fergus Falls Fish and Game Club! This February members gathered at the US Fish and Wildlife Service maintenance shop to cut and assemble wood duck and blue bird houses.
By the end of the last day more than 40 wood duck and 230 blue bird houses were completed.
Thanks go to club member Chuck Vukonich for organizing these activities.
Additional special thanks go to the US Fish and Wildlife Service staff for their partnership- Brandon Pederson, Dwight Swisher, Shawn Papon and Project leader Larry Martin.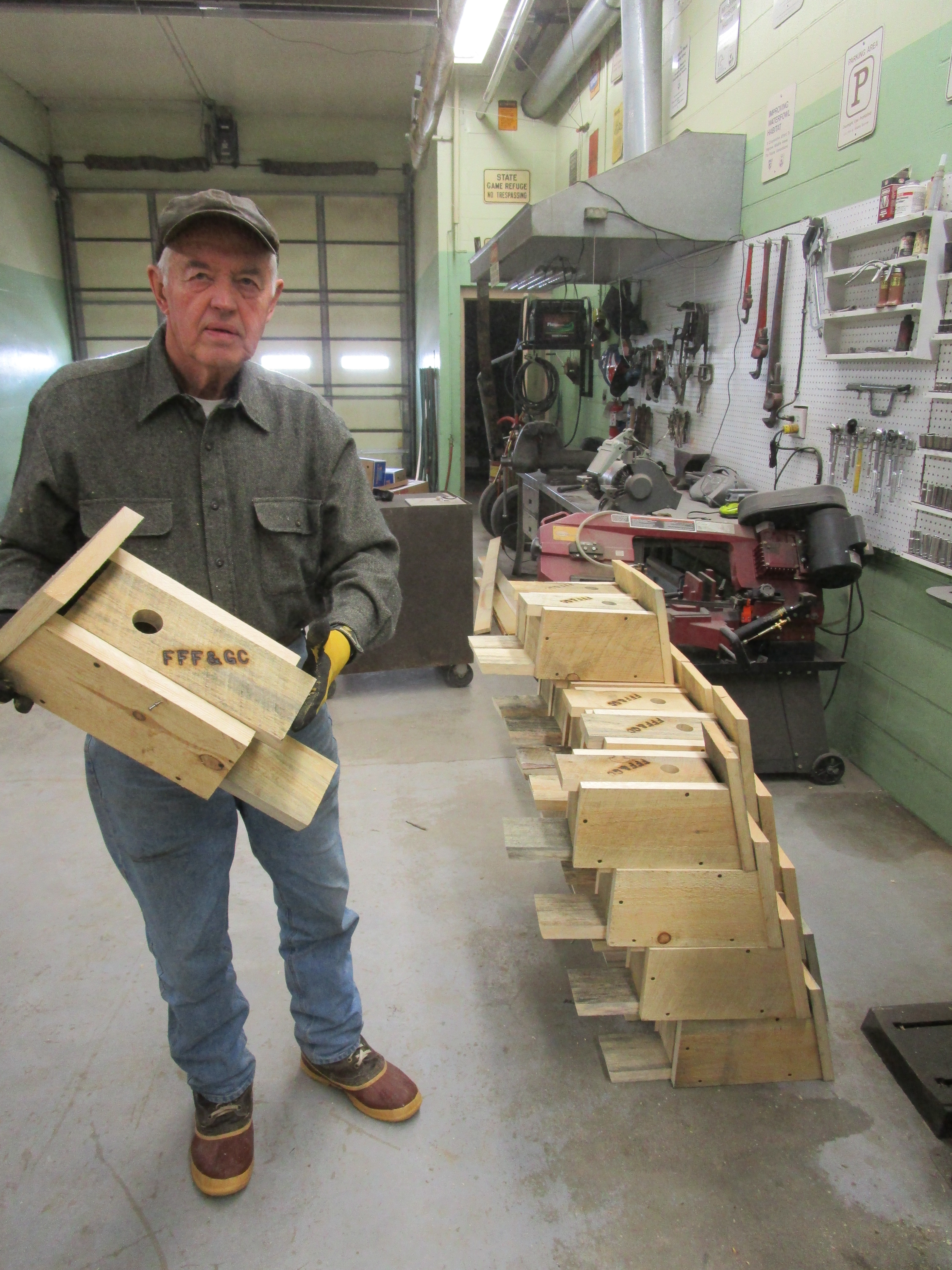 Pictured above: Jim Knapp, inspecting and putting final touches on assembled blue bird houses.
Pictured above: Three generations of conservationists! L-R: Wayne Duenow (grandfather), Luke Mcguire (grandson) and Matt Mcguire (son-in-law). In this shot they teamed up to assemble blue bird houses.
Additionally, two dozen mallard hen houses were rehabbed or installed in March at properties including One Mile Lake, Saurer & Orwell. Check out our calendar of events or contact us today for more opportunities to get involved!