Have you heard about the 2015
Fergus Falls Monarch Festiva
l? This goal of this notable event is to celebrate the iconic butterfly and Fergus Fall's place in the cycle of its migration.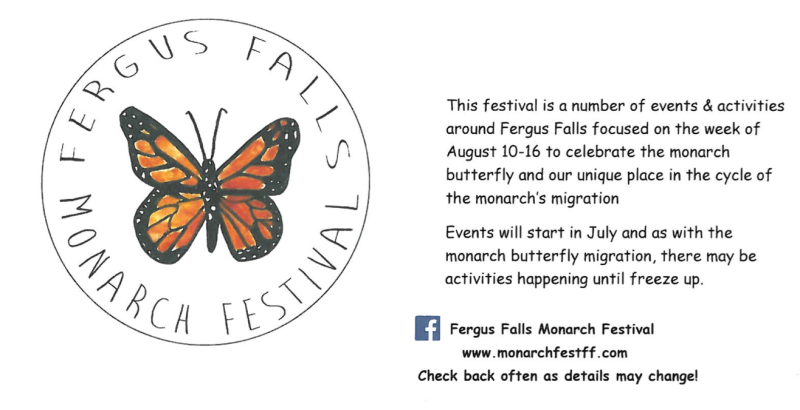 Above: Monarch Festival Information
A variety of informative and interactive
activities
are planned as part of the festival, including tagging monarch wings at the Prairie Wetland Learning Center and art exhibits at the
Kaddatz Gallery
.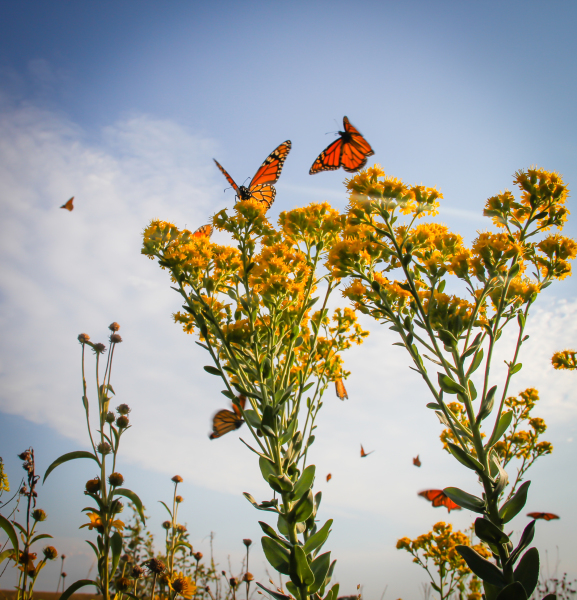 Above: Monarchs migrating through the Prairie Wetlands Learning Center. Photo credit Megan Lisburg.
The Fergus Falls Fish and Game Club has submitted an application to get our One Mile property certified as a
Monarch Way Station
. Monarch Way Stations are designed to benefit monarchs and other pollinators by providing the milkweed plants that monarchs need to survive, as well as other natural habitat. Upon approval as a way station, the FFFGC will install signs at each parking area to call attention to this certification. Brochures will be available to highlight/provide a description of what a way station is all about and to share information on the importance of butterflies and other pollinators.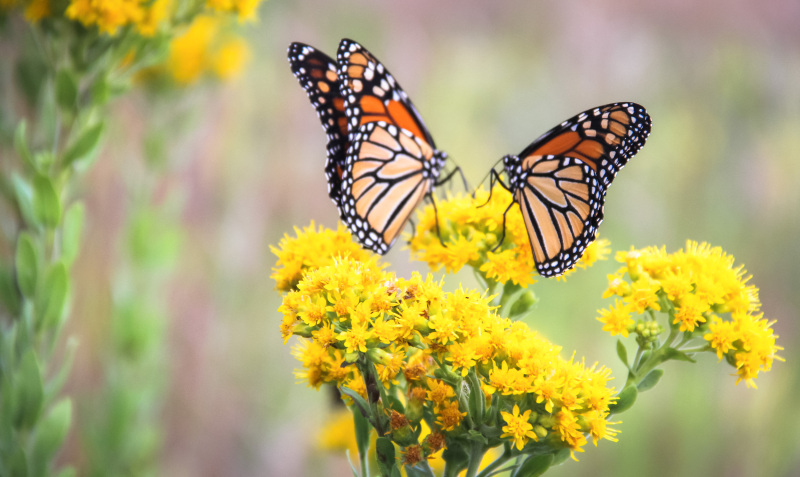 Above: two monarchs on a goldenrod plant at the Prairie Wetlands Learning Center. Photo credit Megan Lisburg.
In the future, we are looking into a grant that will allow us to "beef up" the restoration on 9 acres of our Orwell property in order to get that area certified as a way station as well. Providing habitat for monarchs is becoming an increasingly important conservation priority, since the ICUN has deemed that the spectacular
migration of this animal is a "threatened phenomenon."
Contact us for more information or to get involved!