Many kinds of wildlife are helped by the conservation practices at Fergus Falls Fish and Game Club land. Our One Mile Lake property showcases evidence of two examples of conservation success.
On a recent walk through the
property, which is easily accessible
in Fergus Falls city limits off highway 210, FFFGC president Mick Siems discovered evidence of nesting success in one of the wood duck houses.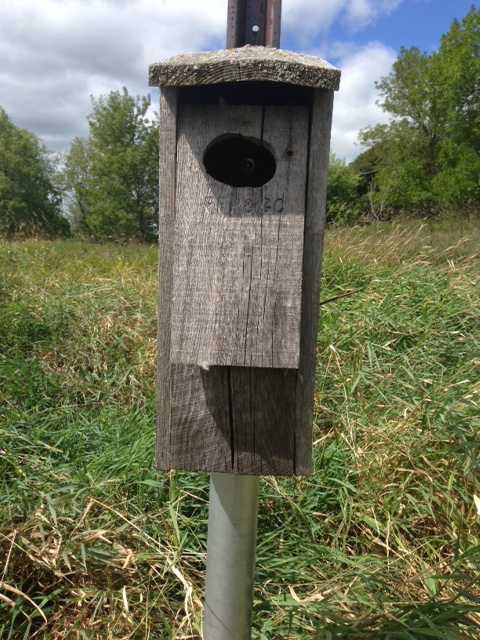 Above: Wood duck house at the One Mile Lake property.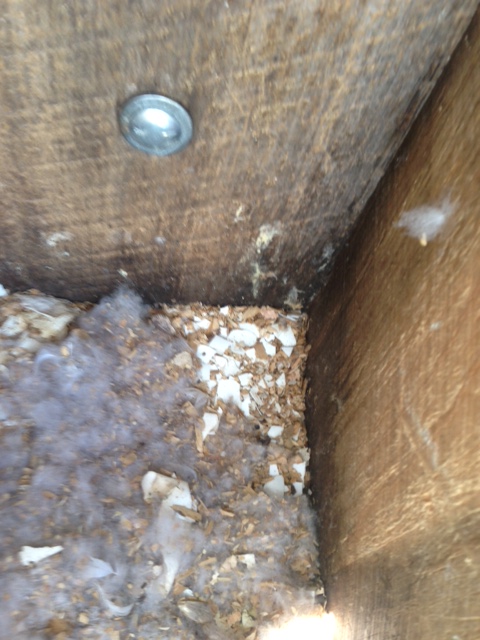 Above: Interior of the wood duck house at One Mile Lake.
Mick took a peek inside the house and found eggshells, feathers and debris left behind from a productive nesting season. According to
Ducks Unlimited
, wood ducks used to be one of the most common species of waterfowl in North America. Unfortunately, they were hunted to near-extinction in colonial times. After they received protection under the Migratory Bird Treaty Act in 1918, wood duck populations achieved a dramatic rebound with the assistance of artificial nesting boxes such as these. The FFFGC builds, maintains, and erects dozens of wood duck nesting boxes every year.
Another example of conservation success at the One Mile Lake property can be found if you look closely at the milkweed plants growing throughout the land.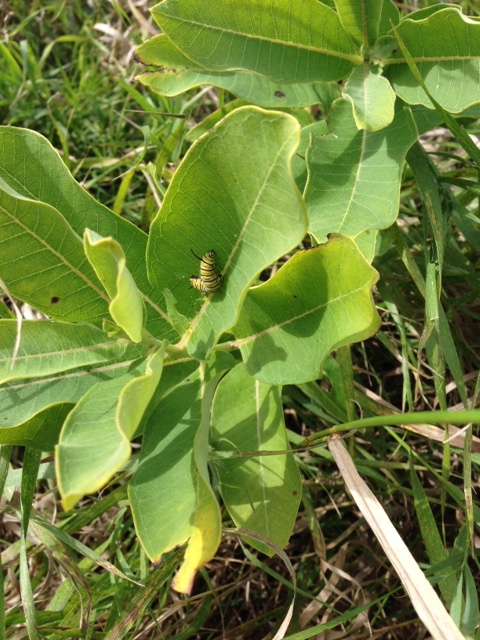 Above: Monarch caterpillar on a milkweed plant at One Mile Lake.
This is the time of year to find Monarch butterflies and their colorful caterpillars on FFFGC property. Monarchs survive on milkweed plants such as the one in the picture above. As mentioned in our
June blog post
, the FFFGC recently applied for the One Mile property to be certified as a
Monarch Way Station
. We are excited to say that we attained this certification, and now visitors can find brochures and information about monarchs in a booth onsite!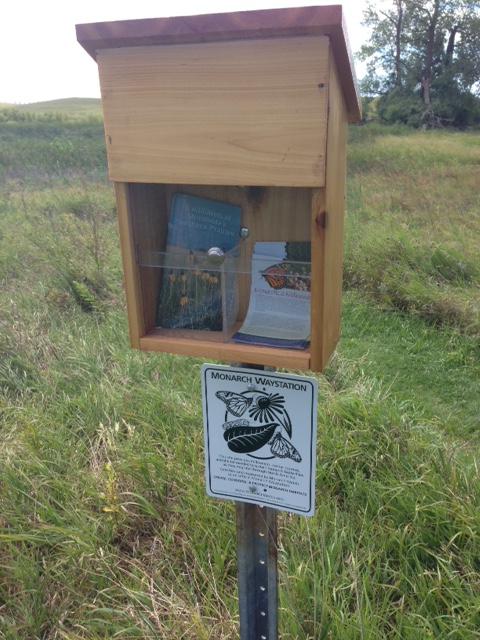 Above: Monarch Waystation sign and informational brochures.
These examples and more show that conservation really pays off for local wildlife. Take a walk through One Mile Lake today and see what you can find!