The FFFGC held its annual meeting on January 14th, 2016. Mark W. Johnson, Executive Director of the Lessard Sams Outdoor Heritage Council was the guest speaker of the evening. Mark shared information about the Outdoor Heritage Council and the access to funding that sportsman's clubs such as ours have to help restore, protect and enhance conservation-related projects.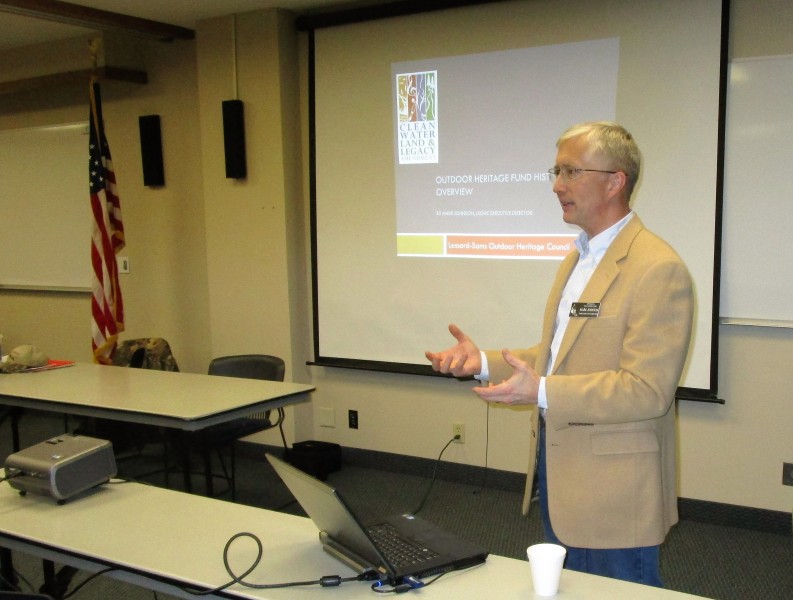 Above: Mark Johnson addresses the Fergus Falls Fish and Game Club.
A writer from the Fergus Falls Daily Journal also attended the meeting, and summarized Mark's message in an article that made the front page (click
here
to read)!
As always, during the annual meeting we reviewed the club's successes and projects that were completed in 2015. Highlights from last year include two new dedicated Waterfowl Production Areas, monarch butterfly habitat preserved with certified Monarch Waystations, and upgrades to prairie game habitat at our Orwell property.
Pictured below are some examples of our club's hard work paying off. It was great to hear from fans of the club including Mike Tenneson, who submitted a
photo of a successful pheasant hunt with his dog Gage on a FFFGC property
. Thanks Mike!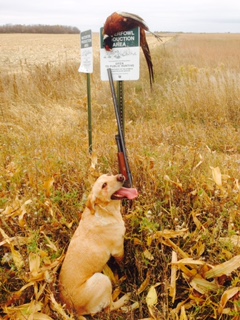 Above: Another successful pheasant hunt in Western Township.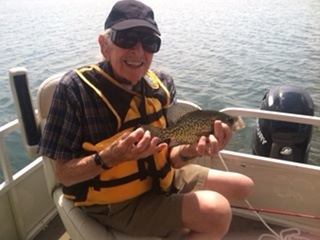 Above: FFFGC member Doc Babst with a catch-and-release crappie from a Let's Go Fishing outing on Wall Lake.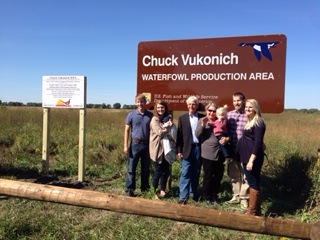 Above: FFFCG member and conservationist Chuck Vukonich (third from left) and his family at the dedication of a new WPA in his name.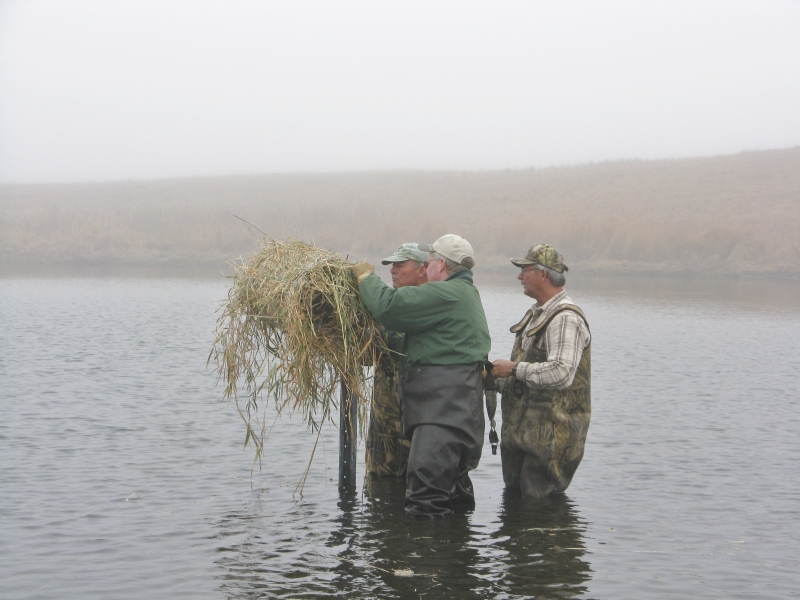 Above: Club members installing a new hen house. The FFFGC currently maintains 15-20 hen houses on our club properties.