A good time was had by all last weekend at the Fergus Falls Fish and Game Club ice fishing event. Members and guests gathered at Fish Lake east of Weetown for one last weekend of fishing before the season closes. The weather and company could not have been any better, but unfortunately the fish were elusive.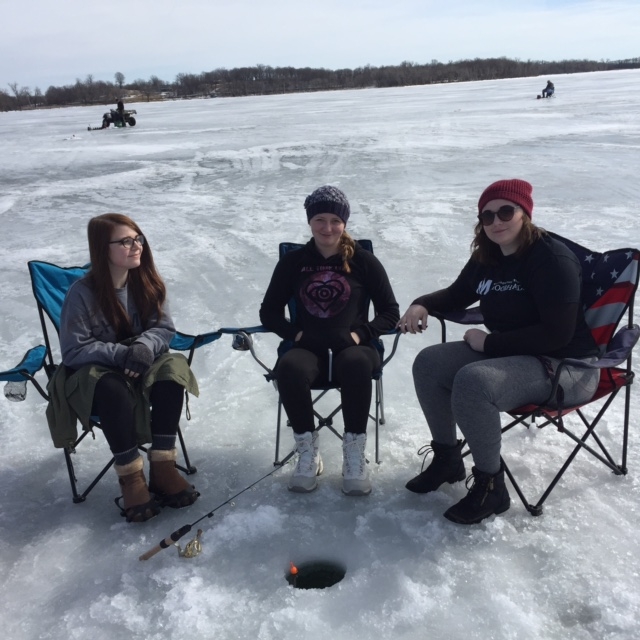 Above: FFF&GC guests fishing and enjoying the sunshine on Fish Lake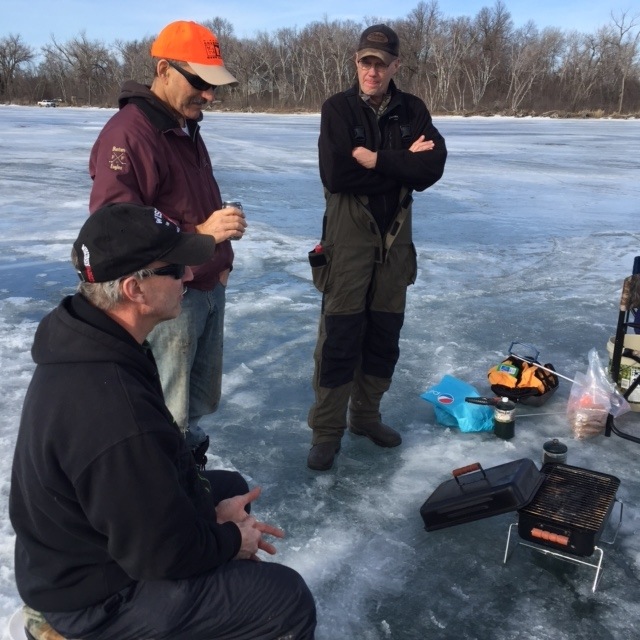 Above: Members fishing, visiting and grilling at the FFF&GC ice fishing event.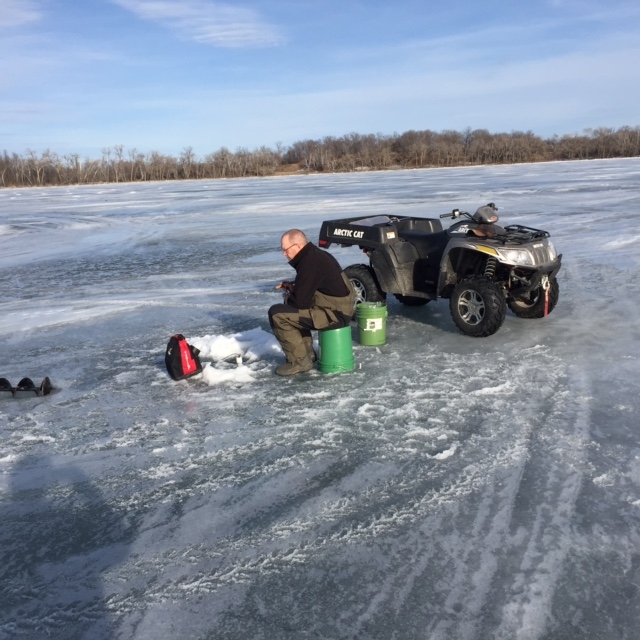 Above: Waiting for the fish to bite at Fish Lake.
Please join us at one of our monthly meetings to hear about more fun club events like these. Coming up in March, we will be building mallard hen houses and placing them in area wetlands on a date yet-to-be-determined. Tomorrow's monthly meeting will feature guest speaker Aaron Larsen, Farm Bill Technician with the West Otter Tail Soil and Water Conservation District. Aaron will be speaking on the buffer initiative currently underway in Otter Tail County. We hope to see you there!