For many years the Fergus Falls Fish and Game Club has been a strong supporter of area Firearms Safety classes, both financially and as volunteer instructors. The core goal of these courses is for students to learn firearms safety and hunting ethics based on respect and responsibility. We believe that those two words, RESPECT and RESPONSIBILITY, are critically important aspects of Firearms Safety training. Instilling these values in young hunters will assure their role in the future of hunting, wildlife conservation, safe gun handling and respect for those who choose not to hunt.
Above: Students practicing at the live fire range during the 2012 youth firearms safety course.
2016 Youth Firearms Safety Training classes are currently underway at the Prairie Wetlands Learning Center. Example lessons include: basic safety rules and fundamentals of a firearm; hands-on handling and aiming techniques; presentations from Minnesota DNR Conservation Officers about wildlife conservation; and live fire activities, among many others.
Above: Students practicing different techniques at the live fire range.
We are also hosting a Women's Only Firearm Safety class this year. On April 23rd, the FFF&GC and the Otter Tail County Chapter of Pheasants Forever will again team up to offer a unique firearms safety training opportunity for area women ages 18 and older. Similar topics as the youth class will be covered, including hunter responsibility; gun parts; rifle, shotgun and handgun operation; safe firearm handling; fundamentals of shooting; wildlife conservation; and hunting opportunities. Hands-on experience with firearms will be provided prior to any shooting activities.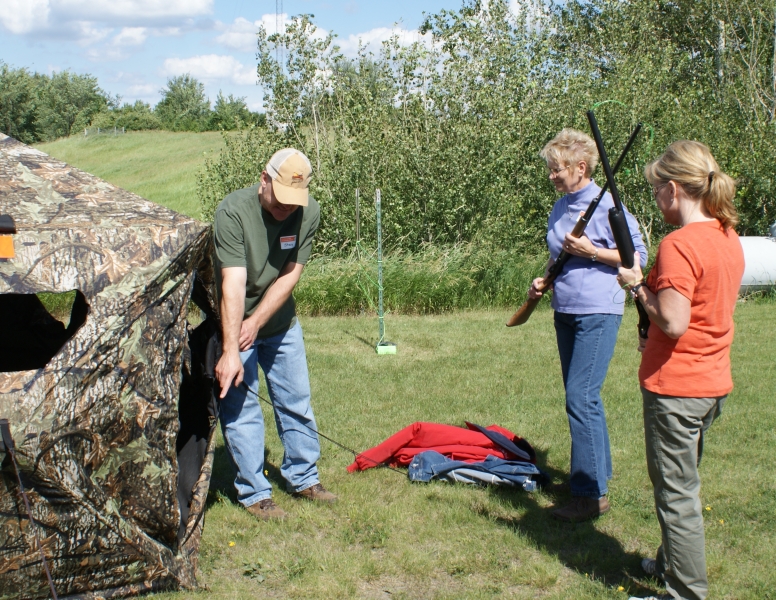 Above: Students learning at the 2012 Women Only firearms safety course.
Successfully completing any of our firearms safety courses will qualify individuals for firearms safety certification by the Minnesota Department of Natural Resources. There is still time to sign up for our women's course; please contact Tony Rondeau at 218-739-2034 for more information, or refer to our calendar of events. As always, feel free to message us if you have any questions!